Sports & Physiotherapy
Home / Sports & Physiotherapy
About us
Qualified Professionals providing chiropractic & physiotherapy services
Mission
Provide high quality allied health services
The Team
Allied Health Professionals are well supported by medical practitioners working within the clinic.
Sports & Physiotherapy Services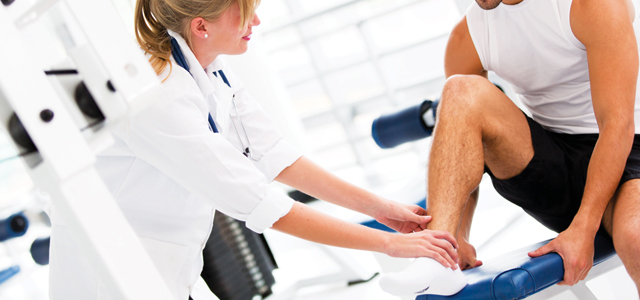 Physiotherapy
chiropractor
Sports Injury Management
We provide:
Physiotherapy
Chiropractor
Sports Injury Management
Practice Hours
Monday – Friday : 8:00 am – 7:00 pm
Saturday: 9:00 am – 4:00pm
Sunday : 10:00 am -2:00 pm
Contact Information
03 9736 1444
At Mount Evelyn Medical Clinic we have qualified professionals who provide
chiropractic & physiotherapy services
Chiropractor
Michael Bloom : After graduating from RMIT in 1995 with an Award for Excellence in Chiropractic Science, Michael spent the majority of the next 10 years in the UK, working in many different practices gaining invaluable experience in a variety of adjustment techniques.
He returned to Australia in 2015 and started Happy Chiropractic in Malvern. In 2012 he  become a Certified Chiropractic Wellness Practitioner (CCWP). This certification greatly expanded his knowledge about what factors help to create wellbeing.
He focuses on health promotion and corrective spinal care to not only address any symptomatic concerns, but to help individuals experience a healthier and, therefore, happier life. He also provides chiropractic services to members of Mt Evelyn Footie Club
Michael is currently available at Mount Evelyn on Monday mornings
Physiotherapy
Gabrielle Seneque : Gabrielle obtained a 'Bachelor of Physiotherapy' from Monash University.
She also has qualifications in AWF Olympic Weightlifting, Trx Suspension Training, Clinical Pilates, Dry Needling and Cupping, and Swimming and Water Safety. Gabrielle has had experience in working with football and soccer club across Melbourne and Tasmania. Previous experiences also include working in community paediatrics, rural outpatient settings, acute orthopaedics and rehabilitation.
Gabrielle's favourite things to treat include: improving thoracic rotation for posing, improving gluteal activation for hip and pelvis stability during squats, rotator cuff and bursitis injuries, headaches, low back pain management, knee instability and olympic weightlift technique training.
If you have an injury, require health management, want to strengthen, condition or increase your fitness levels come and see Gabrielle.
Gabrielle is currently available at Mount Evelyn on Tuesday mornings & in Kilsyth remaining days